Reconstituted Quartz for Kitchen Countertop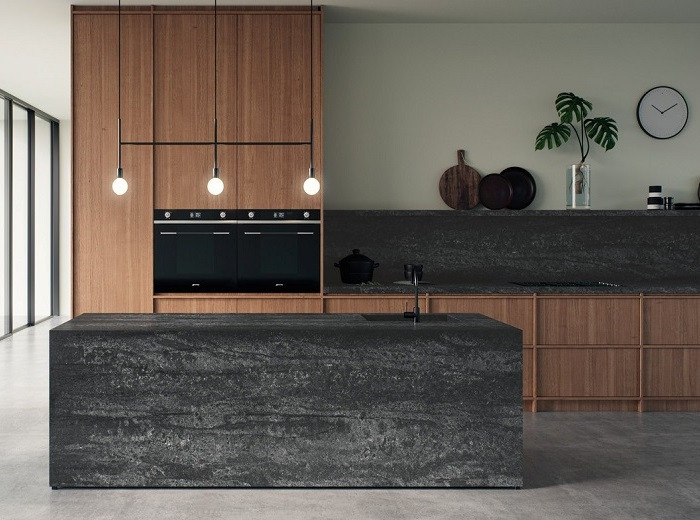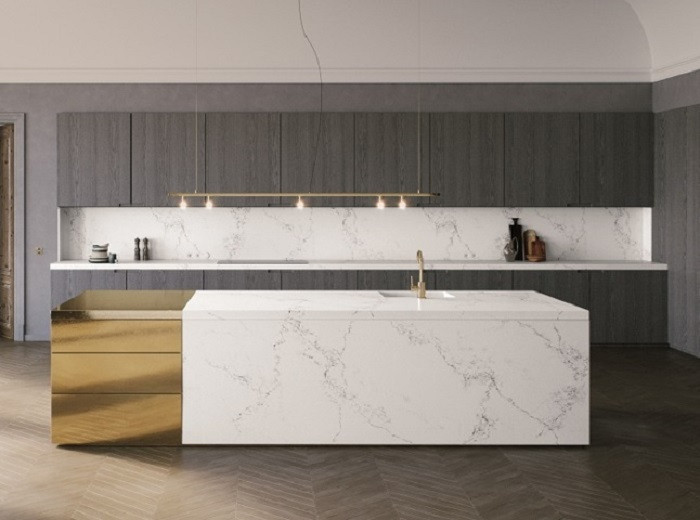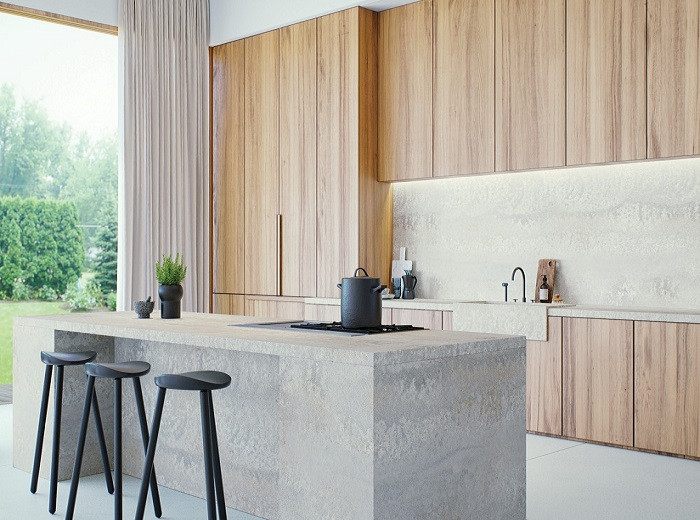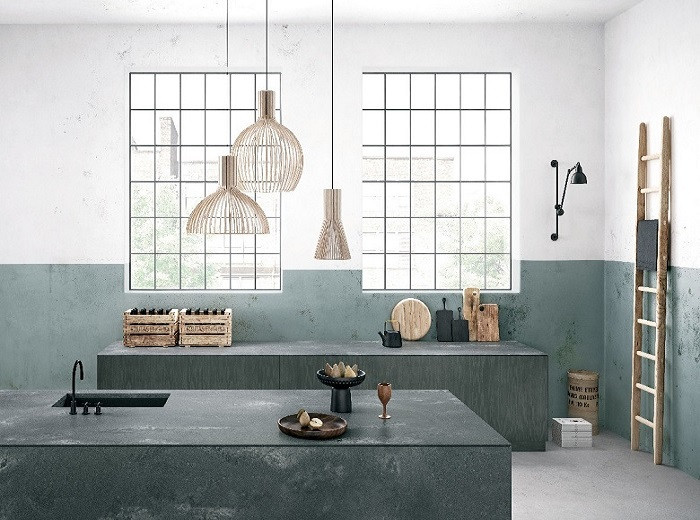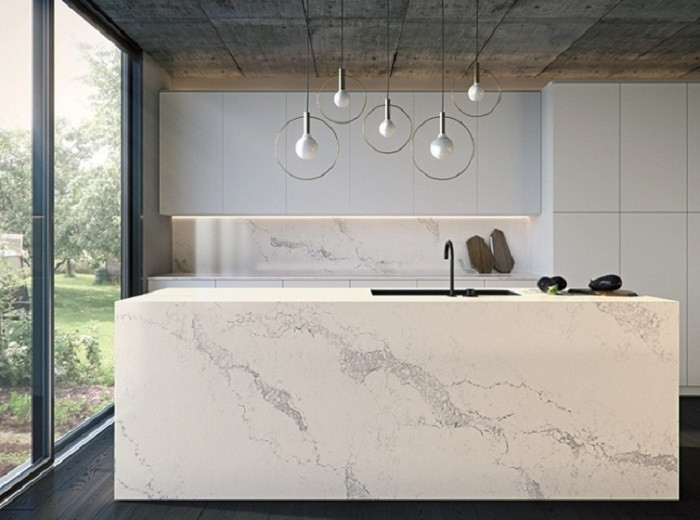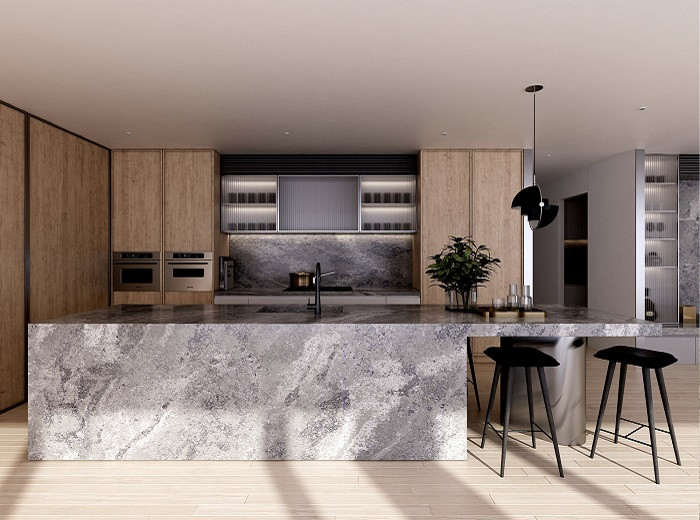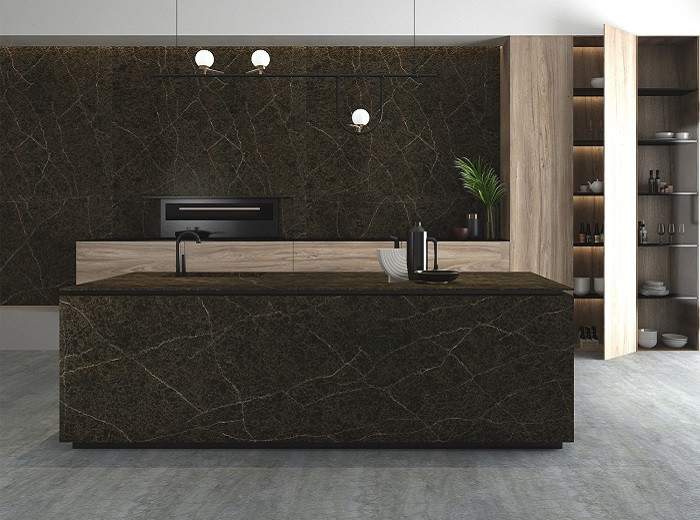 19.09.2021
Mr. Shanawaz Kunhimon & Ms. Houda El Rafei
Whether you believe that the kitchen is the most special room in the house or not, you can't deny that it is a hub of activity. From cooking up our favorite meals, hosting and entertaining friends, and using it as a place to converse over a steaming cup of tea. The kitchen is undoubtedly the most used room in the home and a place that is full of memories. So let's make the best out of picking the right choice for countertop designs and make it memorable.
Creating the kitchen of your dreams: Choosing a right material for your kitchens counter is one of the most critical and difficult tasks in bringing up your dream kitchen. There are so many options like Granites, Marbles and Quartzite. These all being great choices but the material which is rising above the rest of all options in popularity and durability are the Quartz Countertops. So, if your kitchen needs upgrading, modernizing or a complete renovation Quartz Countertops is one most preferable option.
What is Reconstituted Quartz: Many people believe the quartz is a manmade stone, which is not completely true. Reconstituted Quartz is an engineered stone made using Natural Quartz powder in combination with epoxy resin and color pigments, that's why its referred as "engineered" or "man-made," but quartz is in fact a natural stone.
Why Quartz Countertops? Quartz countertops have many advantages like durability, appearance and stain resistance. Let's have a conversation in brief regarding the features of Quartz Countertops.
Durability: One of the prime reasons for selecting quartz as counter tops is because it is extremely durable material. If someone is looking for a material which won't crack, scratch, or get chipped easily for them Quartz is the best option. Due to its hard composition, there is minimal chances of it getting damaged due to day-to-day regular usage.
Non - Porous, Zero Maintenance and Stain resistant: Unlike the other natural stones which may have microscopic pores and can lead to staining and even worse. To prevent this, natural stone counter tops are required to be properly sealed. Quartz is an extremely hard mineral and so compact that one can say quartz countertops are completely nonabsorbent. Quartz countertops are absolutely maintenance free. Quartz counter tops are very easy to clean and maintain, one can use water and a soft cotton cloth or any mild soap can be used to clean a Quartz counter. But strong cleaning agents or industrial cleaning chemical sound not be used as it can damage the counter tops. Quartz countertops are also resistance to staining and they are so hygienic that it prevents harboring any kinds of bacteria. In a simple language we can say that Quartz countertops is absolutely maintenance free, nonporous, and very hygienic for any kind of Kitchens.
Designs and patterns: When looking to install kitchen countertops, quartz will give you all the visual benefits and is likely to be the right choice for homeowners looking for budget friendly kitchen countertops. Designing your Kitchen is a lengthy process. From determining your overall aesthetic to piecing together every last detail, one of our favorite ways to spice up any space is to add a bit of texture that creates a one-of-a-kind visual appeal such as the Caesarstone slabs. Add a stunning, high-end appeal to any countertop ranging from contemporary or industrial or Nordic to trendy aesthetics, from dark and moody to warm and inviting, there are a variety of design options available from Caesarstone, Coante and Kozo for the mood you're trying to achieve in your Kitchen. To create a more inviting space whether you're leaning more towards a modern Kitchen design or more traditional, you can create a stunning countertop, Kitchen Island, backsplash or feature wall that will leave you amazed. You'll be happy with your choice of these beautiful natural stone look like.
Quartz countertops easily outweigh its other competitors with its unique features like ultra-durable, stain-resistant, non-porous, low maintenance and its availability in limitless elegant, modern and natural design make it a non regretted choice for kitchen countertops.
For more details, please log on our website: www.glaze.ae or write us to at info@glazeuae.ae