Marble Fixing Adhesive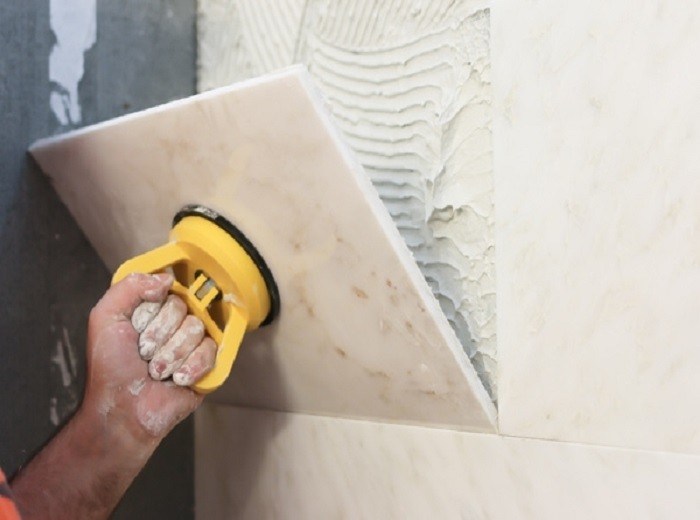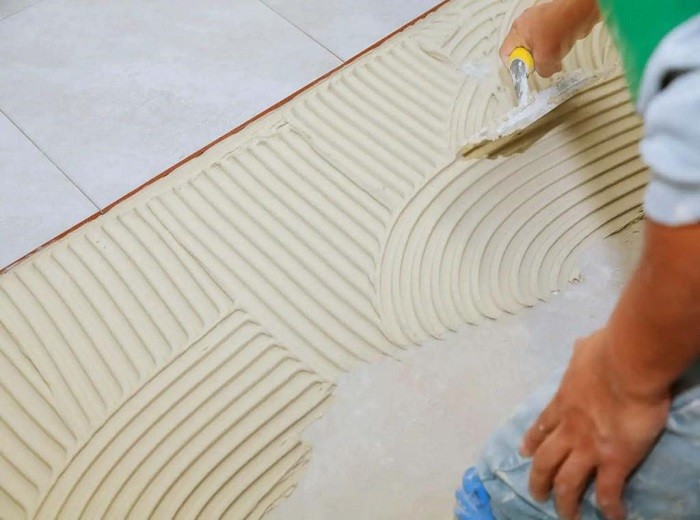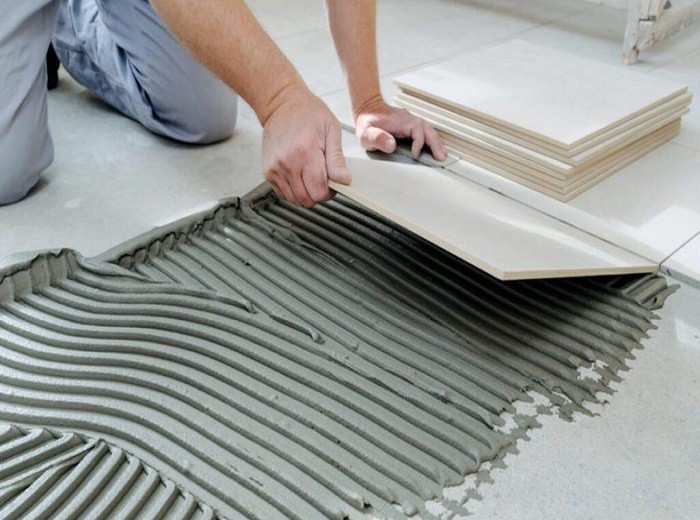 07.07.2023
Mr. Amir Abdul Gani
Stone plays a very significant role in the interior and exterior finishes of your project whether it is your home or office commercial project. Back in the old days marble was installed with sand and cement slurry which is generally known as the traditional method. However, there are some serious disadvantages to this method. Because cement shrinks after the drying and curing period after which hollow spaces appear below the surface which ends up giving hollow sounds, cracks, and debonding issues. This leads to a weak floor and any impact can result in cracks in the marble.
We at GLAZE recommend Marble adhesive which is a specially formulated dry powder that forms a consistent paste for hassle-free installation when mixed with water or a latex additive to increase the strength. Marble adhesives are premixed and specially formulated from cement, sand, cellulose, polymers, and other additives. There are specific adhesives available depending on the area of application, areas like - internal/ external, wall/floor, low traffic/high traffic areas, for cementitious or non-cementitious substrates, etc.
Adhesives can be classified into C1 and C2 according to the bonding strength.
C1 adhesive is suitable for smaller sizes, and the adhesive bonding strength is at least 0.5MPa.
C2 adhesive has a wider range of applications for large format slabs, and the adhesive bonding strength is at least 1MPa.
This adhesive strength is measured through tensile adhesion strength or shear adhesion strength, expressed in terms - N/mm2 or MPa (megapascal).
Types of Marble Adhesive:
Reaction Resin Adhesive: This type of adhesive base is made of epoxy or polyurethane, and it is a two or three - component type that consists of resin, hardener, and filler. Normally used to fix stones, large format slabs, gypsum, plaster boards, cement fiber panels, screed, render, concrete, etc.
Dispersion Adhesive: This type of adhesive is a single component and can be used directly without any mixing. They are mostly used for vinyl, wooden surfaces, MDF, cardboard, paper, leather, textile, steel, etc. widely used in the furniture industry. Polyurethane-based adhesives are recommended where flexibility is also required in areas like high traffic area movement, areas with expansion and contraction, etc.
Cement-based: It comes in single component form and is to be mixed with water or latex additive provided by the manufacturer. Cement-based adhesive can be used for wall and floor tiles to a variety of cementitious substrates, including concrete, brickwork, render, etc. For interior and exterior use.
Other characteristics of Stone adhesives:
(F) Fast Setting Adhesives: Fast or rapid setting marble adhesives are specially formulated for efficient and quick installation of marble/ stone. This adhesive formulation is denoted by F.
(T) No Vertical Slip: This formulation denoted by T, refers to the maximum downward movement of 0.5mm of Stone placed on applied adhesive paste, on vertical or sloped surfaces.
(E) Extended Open Time: This formulation denoted by E, means the products meet the additional characteristics of tensile adhesion strength of ≥ 0.5N/mm2 at not less than 30 minutes of open time.
S1 class products are flexible Stone adhesives and have a deformable capacity of ≥ 2.5mm to ≤ 5mm, they're made to withstand movement within the substrate.
S2 class adhesive is also formulated with higher flexibility and a deformable capacity of 5mm or more. If the project has more movement/vibration, then S2 class adhesive should be used.
Things that can affect marble adhesion: The presence of dirt, unwanted particles, cracks, and improper and not cured substrate can influence the adhesive strength. Insufficient adhesive usage can create trouble and de-bond the stone in the future, hence sufficient adhesive quantity should be used on the substrate and back of the stone/marble while application. GLAZE also highlights the fact that It's also very important to let the adhesive cure fully before releasing the traffic on the floor. Otherwise, any pressure or movement on the floor might shift a Stone or Marble slightly and the floor level may end up uneven.
For more details, please log on our website: www.glaze.ae or write us to at info@glazeuae.ae